Subway, JR, Keihan, Hankyu, and Kintetsu Railways
The system of buying tickets and riding trains is basically the same at Subway Karasuma Line and Tozai Line, JR (West Japan Railway), Keihan Railway, Hankyu Railway, and Kintetsu Railway.
※ Images in this page are taken at the subway.
Buying Tickets
1. Check the fare map to find out your fare. Fare maps are either above or beside the ticket machines.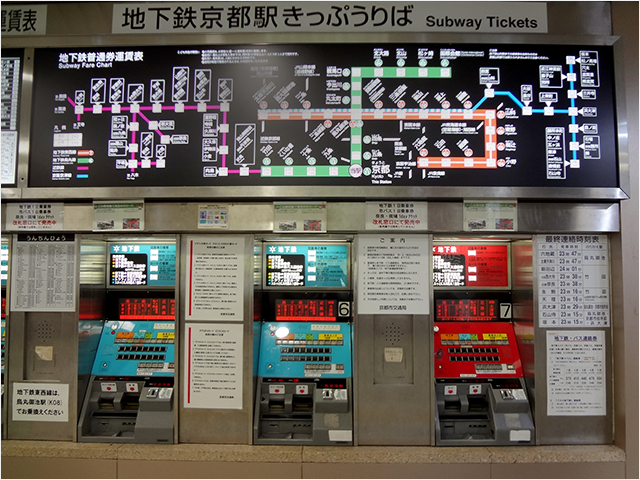 Fare Map and Ticket Machines
2. Insert money in the slot for either the push button or the touch panel ticket machines. After the fares are shown, press the fare matching your destination. Some machines have English menu buttons.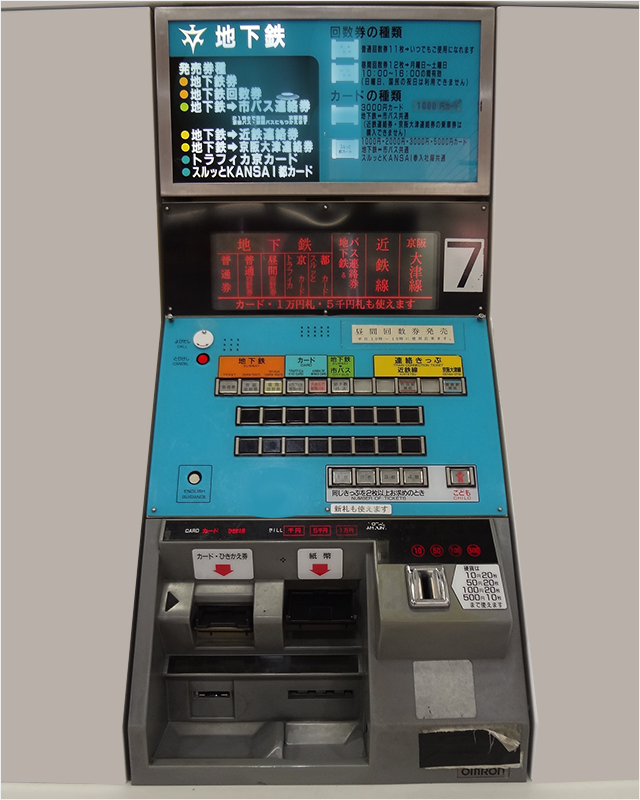 Push Button Ticket Machine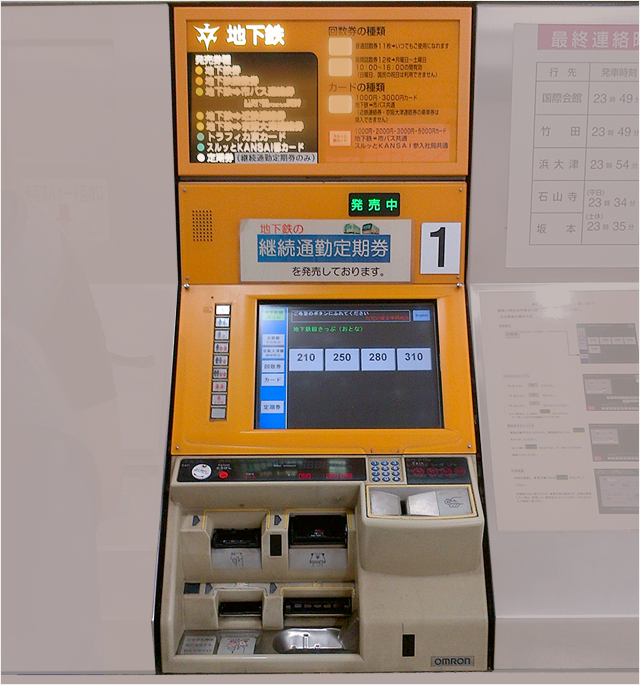 Touch Panel Ticket Machine
Getting on the Train
3. Insert your ticket into the slot at the right side of the ticket gate and pass through the gate. Remember to pick your ticket up at the other end. Note that some gates only have IC card readers with no slots for tickets.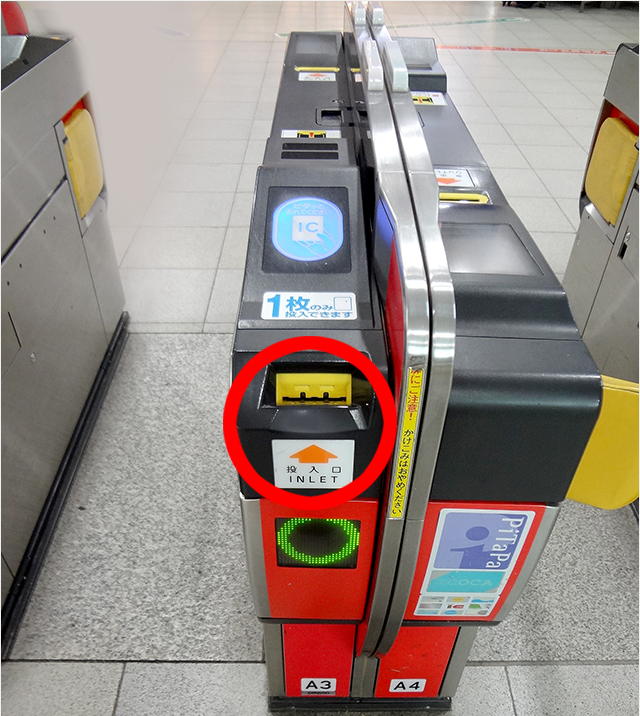 Ticket Gate
4. Go to the platform and get on the train. The digital signboards will show which platform the train will arrive.
※NOTICE: Some trains of JR do not have automatic doors. Press the button on either side of the door to open it.
Getting off the Train
5. Get off the train and go to the exit.
※NOTICE If you get off at a further station, you will have to pay additional fares. If you get off at a closer station, you will not receive extra change.
6. Insert the ticket into the ticket gate and pass through the gate. The machine will collect the ticket, unless you have transfer tickets or railway passes.